Caribbean yacht charter with or without crew
From our nautical base in le Marin, Martinique
Discover our monohulls for your bareboat charter with or without crew from our nautical base in Le Marin in Martinique for your pivate cruise in Caribbean.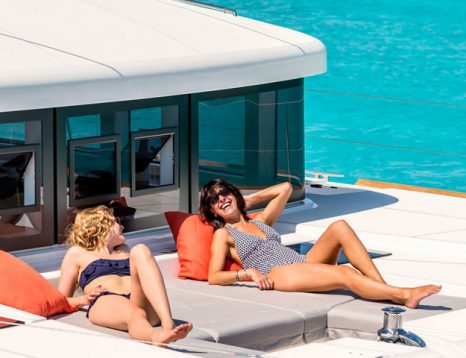 A team of nautical professionals at your disposal to carry out your cruise in Caribbean.
Advantage of a monohull sailboat
| Benefits | Disadvantages |
| --- | --- |
| Driving pleasure | Draft |
| Versatile (wind) | Comfort at anchor |
| Safety in bad weather | The cottage at sea |
| Benefits | Disadvantages |
| --- | --- |
| Shallow draft | Vigilance in bad weather |
| Surface area on board | Reaction to the bar |
| Friendliness | Clears less well in the wind |
| Comfort at anchor | – |
Choosing the right sailboat
1 / How many people do you want to travel with?
We have a wide choice of sailboats that can adapt to your needs.
The Sun Odyssey 409 is the smallest of them, it can accommodate a maximum of 6 people while the larger units can accommodate up to 12 people.
If from a budgetary point of view it is in your interest to fill the boat's capacity as much as possible, this is not necessarily the best choice, when making your selection it is important to think about the balance between comfort and budget.
Good to know: If you rent the boat with a skipper and / or a hostess, a cabin is reserved for each of them. them.
2 / How will your crew be composed?
Young children on board
In general, we recommend that people wishing to cruise with young children to opt for catamarans, the latter offer significantly more stability and a safer exterior cockpit. The catamaran will allow you to be more serene and your child will fully enjoy the cruise
Grouping of two families
When two families decide to get together to go on a cruise, the catamaran has the advantage of offering two hulls, each family can thus settle on the same boat while retaining a certain independence (one family in the starboard hull and the other to port).
Get your cruise in Caribbean
Get your free and personalized offer for your cruise in Caribbean